A video of a child adorably pronouncing words as he learns them has become a topic of discussion. There's a chance you'll find the clip amusing as well.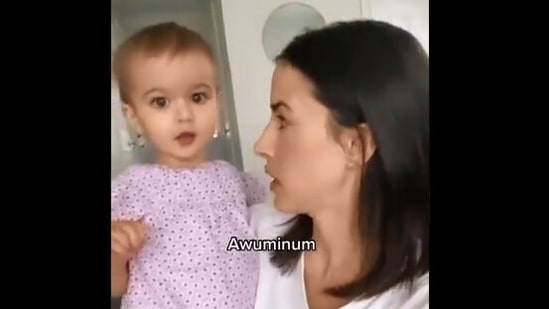 It was first shared on TikTok, is now being shared across various social media platforms, especially Twitter. It has also gone viral on the internet.
"You guys gave us a bunch of words to say, we're going to do our best," a woman carrying a child says in the video. The game of pronouncing the words begins in a matter of seconds. Although she completely repeats some of the sentences, she has a lot of trouble with others. While she repeats few words perfectly.
Take a look at it yourself:
Also Read: Andhra Pradesh Government To Join Hands With Microsoft For Training Students & Unemployed Youth, Apple's New Cheapest Gadget, AirTag: All You Need To Know