Maldives bans Indian Tourists: The second wave of Covid-19 is wreaking havoc in India, with rising numbers threatening to make the nation the most affected in the world. Several other countries have temporarily banned flights from India in order to combat disease outbreaks in their own countries. Flights from India have been banned in several nations, including the United Kingdom, Hong Kong, Canada, Singapore, and Iran.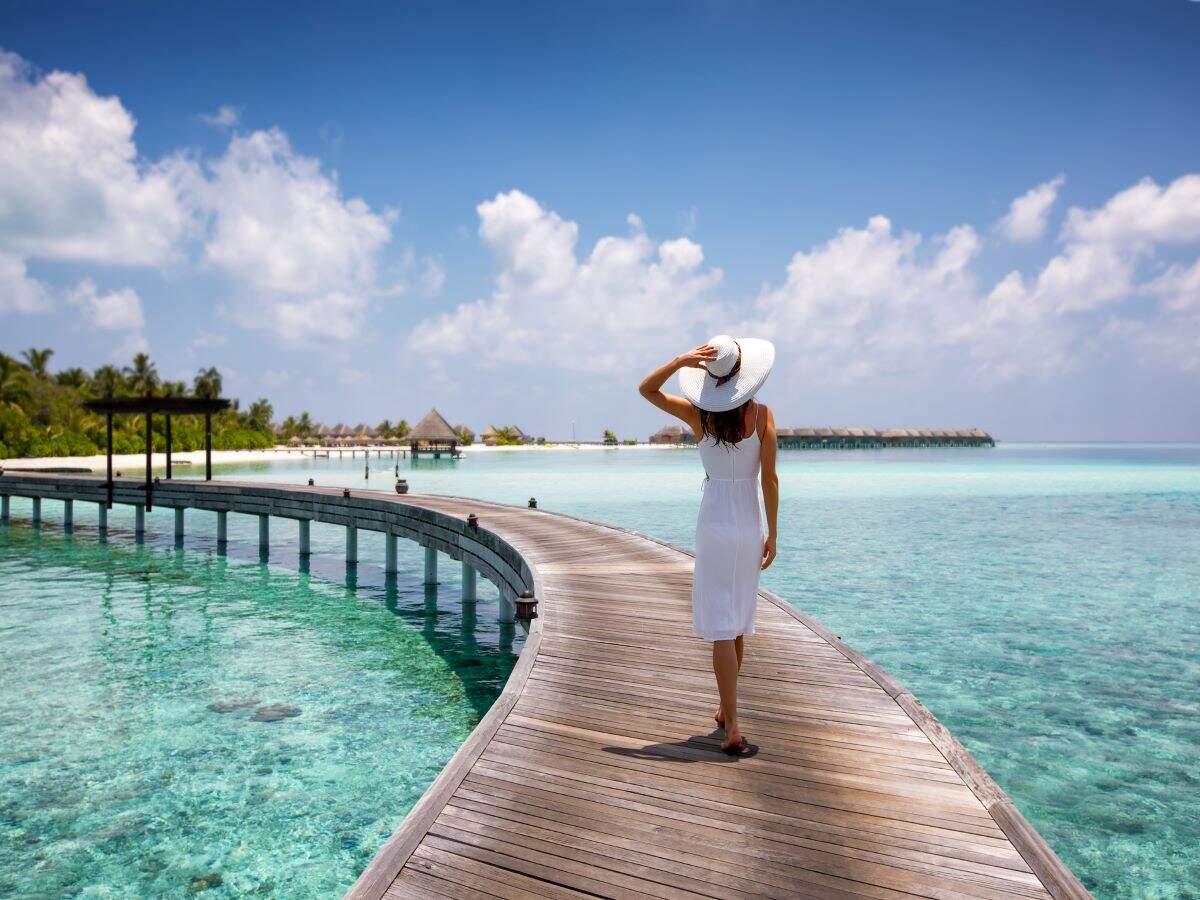 Aside from outright bans, countries such as the United States have released a travel warning to all passengers flying in and out of India, urging "people to avoid travelling to India in the current situation, where even completely vaccinated individuals are at risk of contracting the virus." It is the most recent country on this list to introduce new restrictions.
Late Sunday, the Ministry of Tourism sent a tweet declaring the suspension of Indian tourists visiting inhabited islands.
"As of April 27, @HPA mv prohibits tourists travelling from India to the Maldives from staying in tourist facilities on inhabited islands. We appreciate your help in making tourism as safe as possible while causing the least amount of inconvenience."
Maldives Memes mocking Bollywood Celebrities:
With effect from 27 April @HPA_mv suspends tourists travelling from #India to #Maldives from staying at tourist facilities in inhabited islands. We thank you for the support in our endeavour to make tourism safest possible with minimum inconvenience.

— Ministry of Tourism (@MoTmv) April 25, 2021
Following the announcement, everyone in the Desi community cracked a joke about Bollywood celebrities. Many Bollywood celebrities have come under fire in recent weeks for sharing vacation photos as the country is grappling with the second wave of the Covid virus. The Maldives has long been a favourite among celebrities, with Janhvi Kapoor, Shraddha Kapoor, and Disha Patani and many others who have been posting their vacation pictures on social media.
Bollywood Celebs tonight pic.twitter.com/cAzxC5VV9H

— Sagar (@sagarcasm) April 25, 2021
Bollywood celebrity: pic.twitter.com/4umq2Re1TR

— Prayag (@theprayagtiwari) April 25, 2021
Bollywood celebrities right now : pic.twitter.com/JCiIlwQnVS

— SharmaJi KaBeta (@SharmajiKeTweet) April 25, 2021
Meanwhile goa rn to celebrities : pic.twitter.com/RsBSANrJhE

— SharmaJi KaBeta (@SharmajiKeTweet) April 25, 2021
Celebrities be like: pic.twitter.com/cP2uVFZjmE

— i@mprady (@prady22) April 25, 2021
Isn't it a bit too late? All Bollywood celebs have been there & have posted "sun-kissed" pics https://t.co/H1h3jWrkXp

— Anindita Acharya (@Itsanindita) April 25, 2021
Tsk tsk tsk now how will our Bollywood celebrities and influencers enjoy their bubble of privilege admist a national apocalypse? https://t.co/4VyP2jzcrl

— Shruti Jangpangi⁷ (@DrShrutijango) April 25, 2021
Bollywood celebs: toh main kya job chhod du? https://t.co/eQboAOOdOQ

— Sand-d Singh (@Sand_In_Deed) April 25, 2021
Bollywood celebs who alr6 booked tickets for Maldives pic.twitter.com/kJT8ItbGbe

— Suhas Srinivas (@srinivas_suhas) April 25, 2021
Bollywood celebs: pic.twitter.com/amxcs4pKTP

— Apocalypse (@Mizzling_Gaze) April 25, 2021
Alia bhat and other bollywood people be like: pic.twitter.com/Fqqj07Ote3

— Raghav gupta (@Ragstargupta3) April 25, 2021
Bollywoodiyas pic.twitter.com/9HUjMjxzPK

— MS™ (@connectwithms) April 25, 2021
Also Read:Twitter Is Blocking Tweets That Criticize Modi Government, Top 5 Zinc-Rich Foods To Boost Immunity